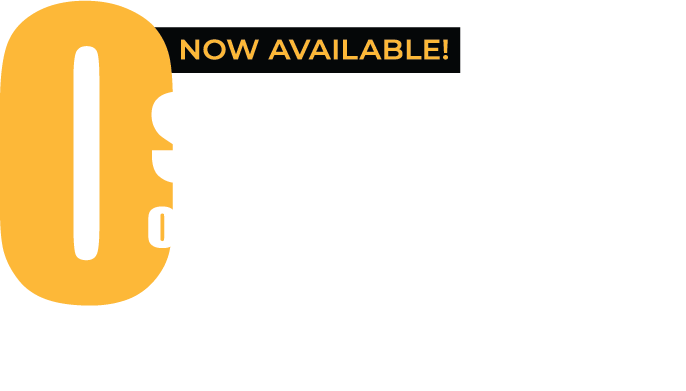 PLUS A FREE $300 CAMERA*
More Discounts.
More Giveaways.
Plus, a Free Estimate.
Fill out the form to see how you can get $300 in FREE product and FREE installation from Guardian Alarm.
Securing
what matters most
The Guardian ALARM Difference
Guardian Alarm is the trusted source for countless families looking for comprehensive home security systems in Michigan and Ohio.
With the latest technology, Guardian Alarm will monitor your home to prevent break-ins, fire, or water damage.
As a local security company, our team lives and works in the communities that we serve. Making you our highest priority.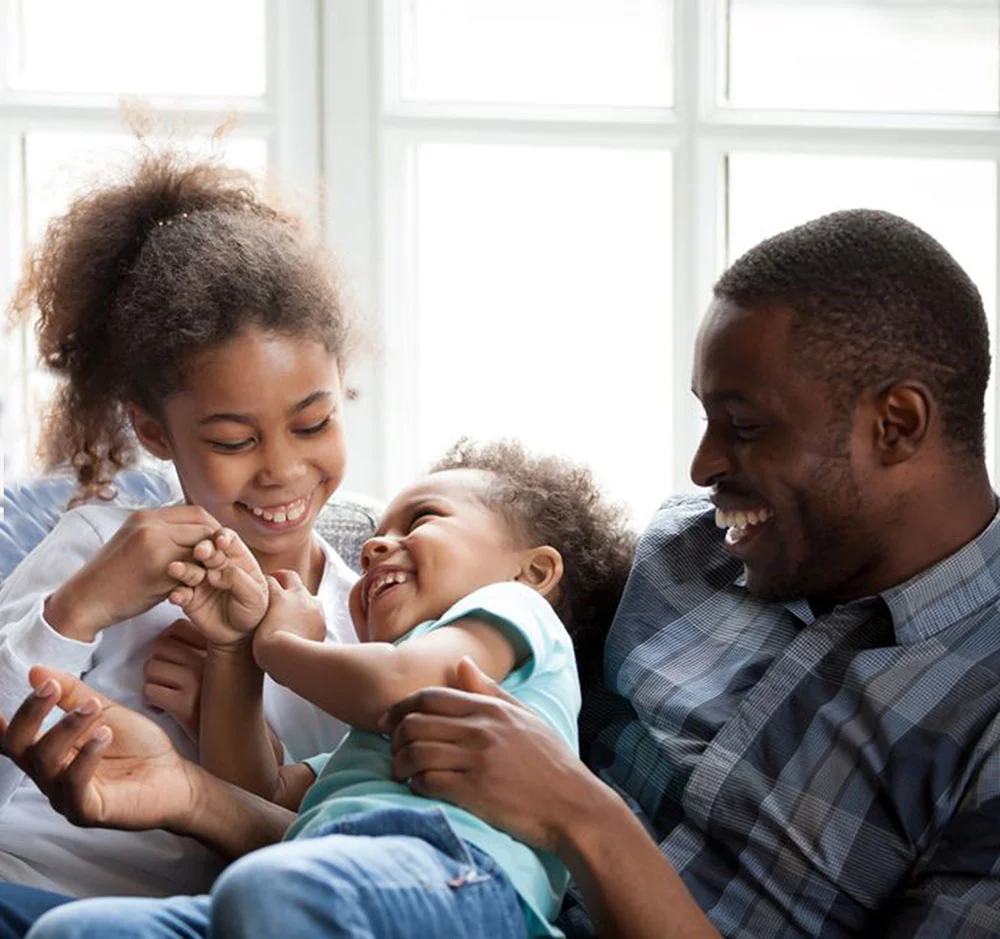 Home Security Made for You
Helping you put safety first
Protect your home and family with the latest in home security systems. Even when you're not home, Guardian Alarm is monitoring you against break-ins, fire, and water leaks.
Our team of security experts is here for you from the first consultation through years of dependable service and maintenance.
Whether you need to troubleshoot a signal or need a battery replaced, trust that our team is there for you when you need us.
Call 800.782.9688
Work with a name you trust
Guardian Alarm is the trusted source for countless families and business owners looking for a home or commercial security system in Michigan and Ohio.
To start protecting you, your family, and your home,
call Guardian Alarm today or fill out the form.
Your home… now smarter than ever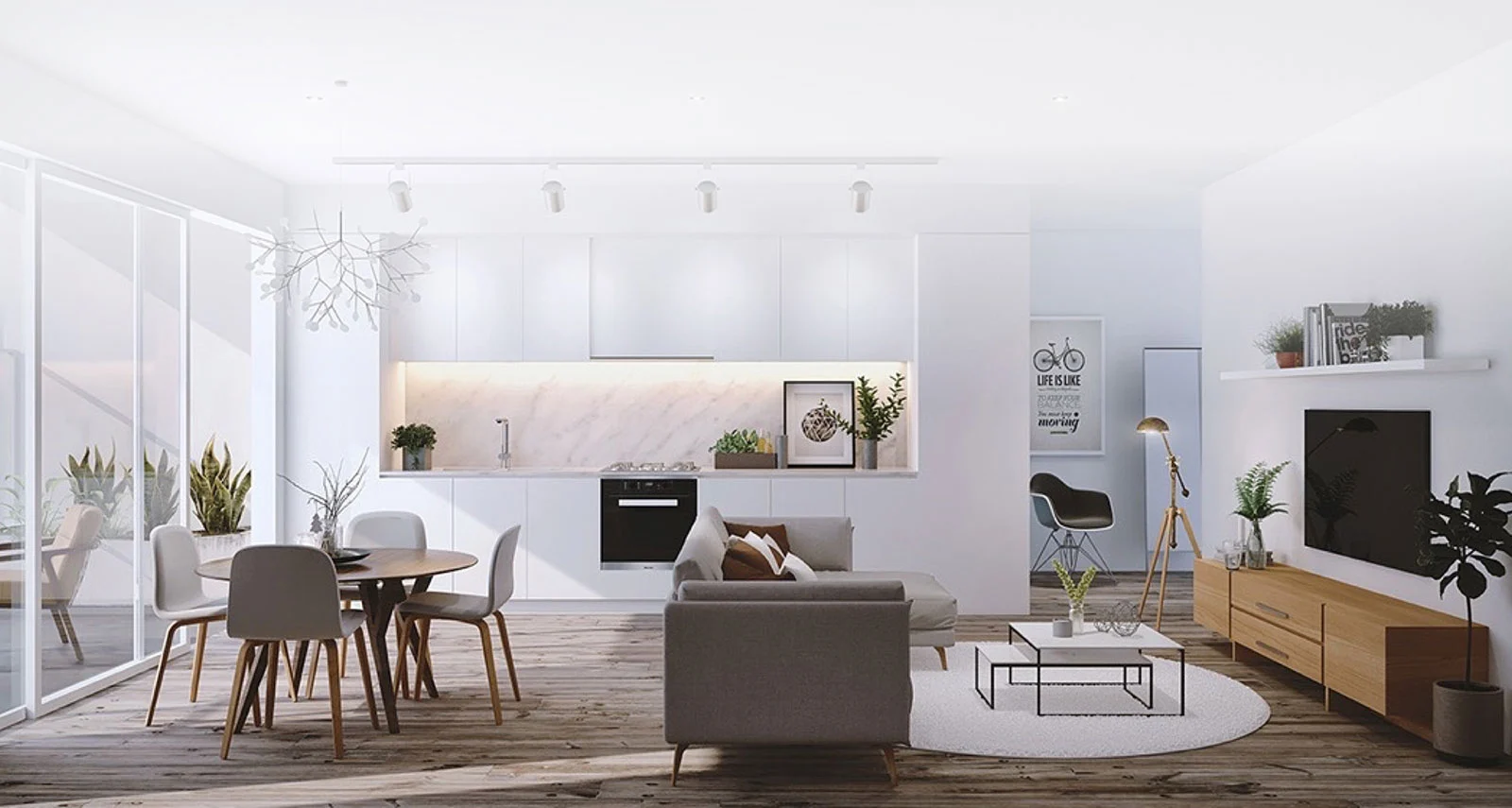 Create your customized home alarm system
To create your customized home alarm system with features like security cameras, mobile system access, and more, call today for a free consultation.
Securing what matters most for your peace of mind
01.
Claim Your Free Video Camera
When you call today, you can claim a free camera or video doorbell with free installation when you choose any of our home security packages.*
02.
Get Started Today
To get the most out of your home security, and to take advantage of our professional installation services, call today.
03.
Securing What Matters Most
Since 1930, Guardian Alarm has provided homeowners and businesses with local, monitored security solutions for homes and businesses of all sizes.
Over 90 years of trusted service
Richard R.
★★★★★
Excellent service, sales & customer care! 5 star service all around! We've had them for many years at 2 houses & was exceptional!
Bill M.
★★★★★
A+++. Great service and knowledgeable techs……A+. monitoring and tech help if needed
Rb S.
★★★★★
Great customer service! Highly recommend them to everyone!
myra C.
★★★★★
Good customer serviceVery courteous andKnowledgeable
Thor S.
★★★★★
These guys are professionals. The problems were quickly solved and everything was explained clearly
Wayne W.
★★★★★
We've been with Guardian for a long time and they have always given us excellent service!
Karen C.
★★★★★
Very helpful & polite. Got my autopay set up without difficulty
Overjoy O
★★★★★
I had 2 techs come out today , Payton and Ryan they both did an excellent job , good works and very helpful, I recommend them to anyone , whom need great service safety is the key ,and they both were concerned about safety , and I appreciate the service I received , today,And thank you guardian
Fanny E.
★★★★★
I have several properties secured through Guardian Alarm and have been very happy with their installations and maintenance. They are always available by phone and provide prompt technical assistance when needed.I recommend Guardian to all my neighbors!
Ed M.
★★★★★
Both techs were very friendly and professional and helpful.
Veronica C.
★★★★★
Matt from Guardian came to check out trouble with our system. He was great on every level, courteous, on time, efficient, and sorted everything out without a hitch. Also taught us a bit we needed to know about our system.
Pamela T.
★★★★★
Guardian Alarm was wonderful in understanding what my needs were to create the system I wanted. Very helpful and tech that came to my home to install the equipment was very professional and went over how to use system and app and answered all my questions. Would recommend this company for any security needs
steven G.
★★★★★
Top notch installation and user training. If we had questions, person the phone was very knowledgeable.
Patricia L.
★★★★★
The technician was timely, professional, kind and thorough.
Leslie S.
★★★★★
The technician walked me through the process of rebooting the alarm very patiently, and saved me a $98 service call.
Doris M.
★★★★★
I would recommend guardian alarm of Cincinnati. Very prompt. They call you if you have a problem with your system, even if you don't know you have a provlem.
Kris K.
★★★★★
Great experience with my alarm upgrade. Ryan and Spencer did a great job and were super friendly and helpful. They got the job done really quickly and even enjoyed my cat trying to help them.
Stuart D.
★★★★★
Great experience. The technician was very knowledgeable and friendly. He corrected all of my problems.
Eric D.
★★★★★
Great customer service. On time very friendly. Patiently waited while our power went out.
james W.
★★★★★
Tony is awesome he will help you design a system and give you great service when you need it at good price Guardian Alarm is a good company. I'm happy with them.
David S.
★★★★★
I called for service on an older alarm. The service personnel offered excellent guidance in resolving the issue.
Frank N.
★★★★★
I enjoy interacting with the technicians at Guardian Alarm. They are very knowledgeable about their product, especially Ernie Krinjeck in the Cleveland office. I can get on the phone with him any time of day and he can always trouble shoot my issues and have a fix available.
Michael W.
★★★★★
Ryan was great and very professional answered all my questions and was very quick with the set up of my alarm
Matt B.
★★★★★
Excellent service and very effective!Cullen Patterson and team are excellent to work with!
Nancy P.
★★★★★
Great transparent service, very polite and informative service man. I have jad this service for years and have never been disappointed.
Teofil K.
★★★★★
The technician knew exactly what to do and how to take care of the issue I had. He was friendly, courteous he even to a little time to pet our cat Zeus. He was done in no time at all.
Susan M.
★★★★★
Never a major problem with the system. Monitor response great
Deywain R.
★★★★★
Everything was great you got my system back up and running great.
M Y.
★★★★☆
Have been with Guardian for many years, and very pleased.
Donna S.
★★★★★
They are reasonably priced and quick to respond. I am lucky to have this company for security. We also recommended them for a life alert system for my Dad. A better contract and price than any other provider.
Douglas Simon S.
★★★★★
Good equipment, easy to use, fair pricing, especially compared to other companies!
Robbin C.
★★★★★
Customer service person was great. She answered my questions and I'm satisfied with our conversation.
Margaret E.
★★★★★
Thank you so very much for responding to my concern and for so professionally resolving my concern and your willingness to Navigate my concern and to make me a Continued Guardian Consumer!!!!! This is appreciated beyond words!!!!!!!!!!
Mara P.
★★★★★
Guardian Alarm was extremely efficient and found the problem the technician came out within 2 days and fixed the situation.
Diane H.
★★★★★
Had an evening problem and Guardian Alarm walked me through a remedy until the repair man arrived.
Mark S.
★★★★★
Great company and staff! Would definitely recommend to anyone looking for alarm monitoring.
Pamela L.
★★★★★
Eric was efficient and friendly. I'm glad Guardian pinpointed our issue
Rick R.
★★★★★
Very happy with my experiences on responses to alarms and answering all questions
Andrew Z
★★★★★
Very friendly and helpful assistance from rep at customer service!
Denna C.
★★★★★
Had a issue,and was so please in how it was handle by a member of there staff,love great customer service.
Dorine M.
★★★★★
I'm very happy with service, everyone starting from operators to technicians are professionals. They listen to the issue; then solve.
Neutral A.
★★★★★
The tech was fast an professional great experience
Mike R.
★★★★★
Service Techs are friendly and very efficient. I have been with Guardian for over 20yrs.
Bob W.
★★★★★
Always quick and efficient service. Friendly and knowledgeable people. I have had Guardian for several years and will continue to be a subscriber.
Roger P.
★★★★★
I was having a problem with resetting the control panel after replacing the battery in my smoke detector. The woman that I spoke with at Guardian was so knowledgeable and helpful. She was patient and professional. That call was probably the best customer service experience I've ever had with anyone period. Amazing people that take their job seriously.
Carmen S.
★★★★★
If you're not with guardian get with guardian they the best very professional very thorough all around A+
Betty H.
★★★★★
Service was quick and efficient. May I recommend Guardian to you? And please if available do their protection plan.
Edward H.
★★★★★
Guardian is a very good company. I recommend them.
maggimaalouf123
★★★★★
Love Gardian Alarm… I've been with them for years… Always on top of everything their service is the best… Have recommended them and will continue to use them in my business and in my residential home
marcy S.
★★★★☆
The gentleman corrected the time and day of our alarm system remotely and was very helpful
Erick C.
★★★★★
Scott and Paul are the absolute best! They are the type of people you want representing your company. Scott was my sales rep and he was more like a really good friend and not just some sales guy. He took the time to go over all of the options that were a available to me and also breaking it all down. Paul came to my home to install the system and he was like a brother or good friend of the family which was awesome! He too went that extra mile to make sure I was covered and understood every. They both left a lasting impression on me that led me to say that I'm a life long customer now and I am. Thanks guys for making the experience one to remember.
Michael H.
★★★★★
The technician helped me set up a replacement CO2 alarm remotely. He was very good and gave easy to understand directions. He was also patient with me as I worked on my end. The install process was successful.
Michelle P.
★★★★★
Everything went smooth and it's really easy to use. No surprises just great security.
Beverly Van D.
★★★★★
The customer services representative was very kind and listened to my issue. She pleasantly found the answer to my questions. Based on her representation I found the company to be in excellent place to have my alarm service
Tresae A.
★★★★★
Guardian customer service called me back twice to get my matter resolved instead of me having to keep calling back.
Cindy B.
★★★★★
Working with this company is awesome. We have had this alarm system many years and recently upgraded to the newest camera systems. We have worked through all the technical issues of network extenders etc. They have exceeded my expectations always on time and very helpful. Took the time to explain all the features of the system. A great shout out to A.J, Arman and Jose. Few days later we were refining our system and Imani was soooooo good. She helped us understand and never left us until all was settled we appreciate her patience and knowledge of the system. Highly recommend guardian alarm.
Sara R.
★★★★★
We recently had some upgrades done to our Guardian Alarm system. Justin, the installer, was very professional, knowledgeable, patient, and efficient. After the installation, he took time to carefully explain how all the new equipment, cameras, and new control panel worked. If you are looking for a security system, we recommend Guardian Alarm with Justin as the installer.
Lori M.
★★★★★
I was impressed from start to finish. Scott was wonderful to work with to help me figure out best options for my home. And Justin the installer was a pleasure as well. He made me feel comfortable and was just great with my three dogs. That is something I worry about and he was fantastic!
Robert A.
★★★★★
Scott was absolutely fantastic, very professional. He walked us through our system and gave excellent recommendations for upgrades. We have been a customer of Guardian Alarm for years and will continue to be one of their customers, largely due to their great service and awesome employees. Thank you
Pamela Mathews O.
★★★★★
I have been a customer of Guardian Alarm for MANY years and appreciate their service and quality. Sales associate Scott F. has been great to work with and we are very happy with our upgraded security system.
Joe C.
★★★★★
I meet with Scott Frenchik who was very helpful and honest about suggestions, he wanted to supply me with what my home needed not just sell equipment. He set up everything, my installer which I apologize but I forget his name but he was the best ever! Super helpful and professional! I would recommend to anyone! Trust me you can see the professional difference!
Margie C.
★★★★★
the installer was very professional ,pleasant personality and made sure I knew how to work the basics and where to go if I needed help .I have been with this company for years I had an upgrade and I am very satisfied.
Michelle D.
★★★★★
I was a victim of domestic violence and needed to feel safe in my home. Guardian has done just that for me!Very professional and helpful!I can rest easy now!
Michael M.
★★★★★
We have used Guardian for both business and personal for 25+ years. The installation and monitoring prices are great, and more importantly their service is excellent. Never a wait, and especially then an important issue occurs, which is rarely, they are right on it. Highly recommend.
Michelle B.
★★★★★
I love everything about Guardian. Everyone there has been most professional, courteous, helpful & everything department from sales to billing to installation to technical support has been a great experience!
Mary Alice L.
★★★★★
I have been a customer of Guardian Alarm for many years. Recently I had my control panel upgraded. The technicians, Justin and Jim, were knowledgeable, friendly and courteous. They made sure I understood how to use the new panel and the new app. I have only had positive experiences with Guardian Alarm and recommend the company to anyone looking for a home security system.
Scott H.
★★★★★
I have been a customer of Guardian Alarm for many years now and have had a wonderful experience with their service. My relationship started when I met Scott Frenchik, my sales & marketing person. He is very honest and provides the products and services that I requested. I was never oversold and have had regular communication with Scott as we bought & sold residential and commercial properties. I use Guardian Alarm exclusively for all of our properties. I have had a couple of service calls and Guardian's technicians always have resolved our problems. Overall, I am very satisfied with my Guardian Alarm experience and would highly recommend Scott to work with in customizing your property alarm needs. Thank you Guardian Alarm and Scott!
Dave L.
★★★★★
We have been with Guardian Alarm for many years. In that time they have been an exceptional company to work with. Recently we had an upgrade installed to our system and it has had a few bugs, but the people at Guardiian Alarm have been more than helpful in working these out. I feel that the system will get better and better!
Rachel F.
★★★★★
Installing the intercom was kind of a bear, but the tech was so professional and cool about it! So happy with it!
daniel E.
★★★★★
Great place to work and some great people! Protecting the community for the last 90 years!
Henri B.
★★★★★
I was very pleased with the service of Guardian Alarm over many years. They were responsive and pleasant. A fine company!Henri Brunengraber
James B.
★★★★★
I had to have my sump pump alarm fixed took a couple tries but everything works fine now. I really appreciated their prompt response to he request for help. Very professional!
* Three-year monitoring agreement is required with credit approval. The $300 camera offer includes free installation, labor, and a security camera with the purchase of a security package. Equipment and monthly fees are extra. This offer does not include the wireless video doorbell. Smart Home Pay is issued by WebBank. SHP offers a range of APRs 0%- 8.99%; which are determined at the time of application and credit evaluation.