Columbus' Best Security
Monitoring Systems
Guardian Alarm is the trusted source for countless families and business owners looking for a home or commercial security system in Columbus.
*FOR A LIMITED TIME, NEW CUSTOMERS CAN RECEIVE A FREE VIDEO CAMERA OR DOORBELL (UP TO A $249 VALUE)!
*New residential customers only. Cannot combine offers. Monitoring agreement required. Some restrictions apply.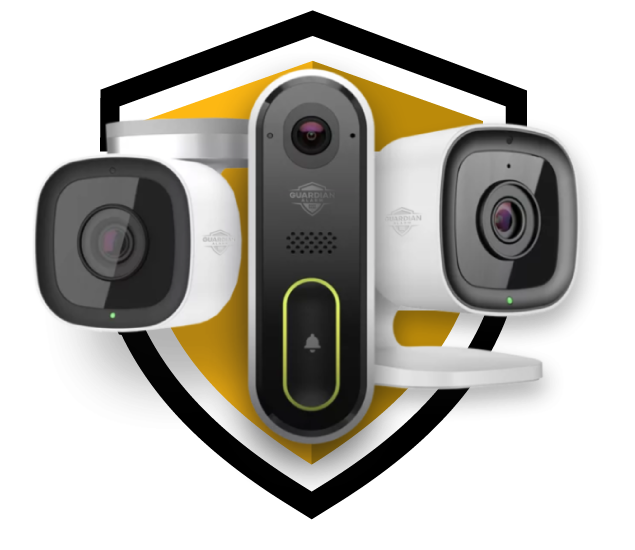 What is the Guardian Alarm difference?
Contact your Columbus
security experts
Call 833.243.5646
To start protecting you, your family, and your home, call Guardian Alarm today or fill out the form.
Where you can find us
Columbus Office
5123 Norwich Street, Suite 130
Hilliard, OH 43026
Protecting your neighborhood and beyond
Columbus
Ashley
Buckeye Lake
Croton
Delaware
Dublin
Galena
Granville
Hebron
Hilliard
Irwin
Jacksontown
Johnstown
Kilbourne
Derby
Grove City
Groveport
Harrisburg
Haydenville
Lancaster
Laurelville
Lithopolis
Lockbourne
Logan
London
Mount Sterling
Murray City
New Holland
Orient
Pickerington
New Straitsville
Shawnee
Somerset
Kirkersville
Lewis Center
Magnetic Springs
Marysville
Milford Center
Millersport
Newark
Heath
Ostrander
Pataskala
Plain City
Powell
Radnor
Raymond
Reynoldsburg
Saint Louisville
Pleasantville
Rockbridge
Rushville
Midway
South Bloomingville
South Solon
Stoutsville
Sugar Grove
Tarlton
Thurston
Union Furnace
West Jefferson
Williamsport
Whitehall
Upper Arlington
Gahanna
New Lexington
Sunbury
Thornville
Unionville Center
Utica
Westerville
Worthington
Amanda
Ashville
Baltimore
Bremen
Brice
Carbon Hill
Carroll
Circleville
Commercial Point
Cardington
Chesterville
Edison
Fulton
Marengo
Mount Gilead
Richwood
Brownsville
Corning
Crooksville
Glenford
Gratiot
Junction City
Mount Perry
Moxahala
Over 90 years of trusted service
Tresae A.
★★★★★
Guardian customer service called me back twice to get my matter resolved instead of me having to keep calling back.
Response from the ownerHi, Tresae! That's great to hear. We're always here to help. Thank you for your 5-star review!
Bethany D.
★★★★★
Very efficient and quick when needing
Response from the ownerHi, Bethany! We're happy to hear that you had a good experience. Thank you for the 5-star review!
Deywain R.
★★★★★
Everything was great you got my system back up and running great.
Patti M.
★★★★★
What a great company! Installers were professional, courteous and very friendly! Installation was smooth and explanation of the products were awesome!! I would highly recommend!
Response from the ownerThank you Patti! We are happy to help!
Murlene W.
★★★★★
Very helpful and friendly customer service agent.
Response from the ownerHi, Murlene! Glad to hear you were well taken care of today. Thanks for the feedback.
Jeff S.
★★★★★
Professional, prompt and responsive. I would highly recommend them for anyone who is looking for a security company. Having used them for years, I can attest to their prompt service and reasonably priced.
Response from the ownerThank you Jeff! We appreciate your continued business!
Stuart D.
★★★★★
Great experience. The technician was very knowledgeable and friendly. He corrected all of my problems.
jon S.
★★★★★
The lady I spoke to helpful & knowledgeable. She resolved my issue in minutes.
Response from the ownerThank you for the feedback, Jon!
Linda G.
★★★★★
We have received excellent service since 2005.
Mike B.
★★★★★
Fast and professional!
Response from the ownerThank you, Mike!