Columbus' Best Security
Monitoring Systems
Guardian Alarm is the trusted source for countless families and business owners looking for a home or commercial security system in Columbus.
*FOR A LIMITED TIME, NEW CUSTOMERS CAN RECEIVE A FREE VIDEO CAMERA OR DOORBELL (UP TO A $249 VALUE)!
*New residential customers only. Cannot combine offers. Monitoring agreement required. Some restrictions apply.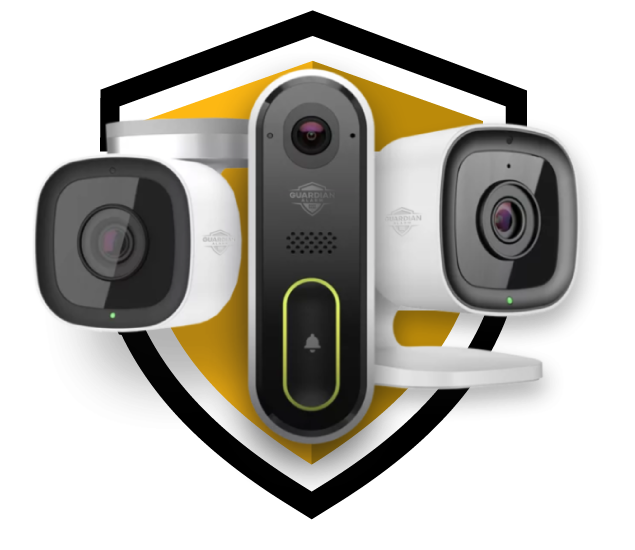 What is the Guardian Alarm difference?
Contact your Columbus
security experts
Call 833.243.5645
To start protecting you, your family, and your home, call Guardian Alarm today or fill out the form.
Where you can find us
Columbus Office
5123 Norwich Street, Suite 130
Hilliard, OH 43026
Protecting your neighborhood and beyond
Columbus
Ashley
Buckeye Lake
Croton
Delaware
Dublin
Galena
Granville
Hebron
Hilliard
Irwin
Jacksontown
Johnstown
Kilbourne
Derby
Grove City
Groveport
Harrisburg
Haydenville
Lancaster
Laurelville
Lithopolis
Lockbourne
Logan
London
Mount Sterling
Murray City
New Holland
Orient
Pickerington
New Straitsville
Shawnee
Somerset
Kirkersville
Lewis Center
Magnetic Springs
Marysville
Milford Center
Millersport
Newark
Heath
Ostrander
Pataskala
Plain City
Powell
Radnor
Raymond
Reynoldsburg
Saint Louisville
Pleasantville
Rockbridge
Rushville
Midway
South Bloomingville
South Solon
Stoutsville
Sugar Grove
Tarlton
Thurston
Union Furnace
West Jefferson
Williamsport
Whitehall
Upper Arlington
Gahanna
New Lexington
Sunbury
Thornville
Unionville Center
Utica
Westerville
Worthington
Amanda
Ashville
Baltimore
Bremen
Brice
Carbon Hill
Carroll
Circleville
Commercial Point
Cardington
Chesterville
Edison
Fulton
Marengo
Mount Gilead
Richwood
Brownsville
Corning
Crooksville
Glenford
Gratiot
Junction City
Mount Perry
Moxahala
Over 90 years of trusted service
Bonani R.
★★★★★
Just started with ESC and they've been very responsive and on top of things so far! And great pricing - way better than what we had before. Thank you! Highly recommend!
Pamela L.
★★★★★
Eric was efficient and friendly. I'm glad Guardian pinpointed our issue
Diane H.
★★★★★
Had an evening problem and Guardian Alarm walked me through a remedy until the repair man arrived.
Lois M.
★★★★★
Very professional and efficient technician and office staff. The response time and available supplies on the truck was comforting. No mess!
Chris B.
★★★★★
Nice equipment and good monthly price.
Matt B.
★★★★★
Excellent service and very effective!Cullen Patterson and team are excellent to work with!
Donna S.
★★★★★
They are reasonably priced and quick to respond. I am lucky to have this company for security. We also recommended them for a life alert system for my Dad. A better contract and price than any other provider.
Cindy B.
★★★★★
Working with this company is awesome. We have had this alarm system many years and recently upgraded to the newest camera systems. We have worked through all the technical issues of network extenders etc. They have exceeded my expectations always on time and very helpful. Took the time to explain all the features of the system. A great shout out to A.J, Arman and Jose. Few days later we were refining our system and Imani was soooooo good. She helped us understand and never left us until all was settled we appreciate her patience and knowledge of the system. Highly recommend guardian alarm.
Margaret E.
★★★★★
Thank you so very much for responding to my concern and for so professionally resolving my concern and your willingness to Navigate my concern and to make me a Continued Guardian Consumer!!!!! This is appreciated beyond words!!!!!!!!!!
Guy P.
★★★★★
Up grade to Wi-Fi.