We Are Guardian Alarm
The Guardian Alarm Mission
Protect what matters, exceed expectations and bring
peace of mind 24/7
---
Our Cultural Values
The Core 8
Do the right thing, even when no one is watching. Our team acts with integrity, accountability, and honesty above all else. Building trust builds a better company.
We communicate openly, honestly, transparently, and with integrity in every connection with both our customers as well as our fellow team members.
We hold ourselves accountable for our actions and outcomes, both good and bad. We don't pass the blame.
It's good to surround ourselves with happy, positive, joyful, and motivated people. We laugh, have fun, collaborate, and celebrate the wins. It's good for both our team and our company.
We recognize that we are stronger together. We show up for each other, learn from each other, act with empathy, thrive in a diverse and inclusive environment, and treat each other with respect and kindness not for our own personal gain, but for each other.
Continuous improvement is an expectation of us by our customers, and we share that expectation of ourselves. It's a responsibility we embrace daily and never stop pursuing. By acting with the courage to challenge the status quo, we seek to understand and evolve with curiosity and determination.
Our customers are the lifeblood of our business and they entrust their most precious assets to us. We empower our employees to provide solutions and services that meet or exceed our customers' expectations every time.
We hire people based on who they are and their talents, not just to fill a job. Our employees are the heart and soul of our business and we invest in development, reward excellence in performance, and help you get to where you want to go in your career.
In Our Community
Staying involved and giving back
Guardian Alarm cares about the communities we serve. We're actively involved with local chambers and organizations to help give back, engage with those living and working around us, and build lasting partnerships. Each year, we encourage our employees to spend time volunteering, giving back to their favorite non-profit organizations, and engaging with their community.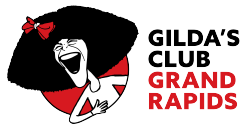 Hear directly from our customers